"Quality is what we deliver without demand"
"Reliability through Quality is our way of working"
Having the engineering and testing facility, the Research and Development team at MSL uses complete 3D CAD solution for design, thermal analysis program, Finite Element Analysis and quality planning with customer focus to develop, refine and deliver the best Suspension System for vehicles from Buses to trucks to trailers.
MSL accepts incoming material after vigorous quality checks. Close Tolerances and our state of the art quality check points in the manufacturing process confirm our commitment towards customer delight.
At MSL, Total Quality Management encompasses everything we do. We stick to delivery commitments and implement engineering changes rapidly.


MSL have excellent infrastructure to design and develop leaf springs as per customer requirements, for product ranges from vehicles of 3 Tonnes to 40 Tonnes capacity.



MSL have been developing the springs for Ashok Leyland Ltd., for their new generation vehicles introduced both for the Medium & Heavy Duty.



MSL have developed various springs for Defence Vehicles and Trailers against manufacturer's requirements.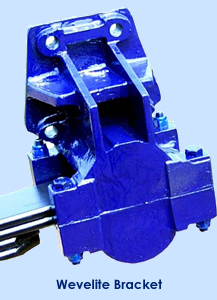 MSL have developed the Heavy Duty Spring for 35 Ton Dumper, being manufactured by Caterpiller (India) Ltd.



MSL have developed Wevelite Suspension Springs for Tata Motors. This new system improves passenger comfort and cost effective compared to Air Suspension System.


MSL is planning to DIVERSIFY ITS ACTIVITIES in the following areas :

Wevelite Suspension System for :
*TATA 1616 LPO, 1510 LPO, 1510 CNG Buses
*Light Passengers Vehicles

Air Suspension Systems for Medium Duty Passenger Vehicles

Parabolic type of Springs

Accessories like Stabilizer bar, Torsion bar etc.